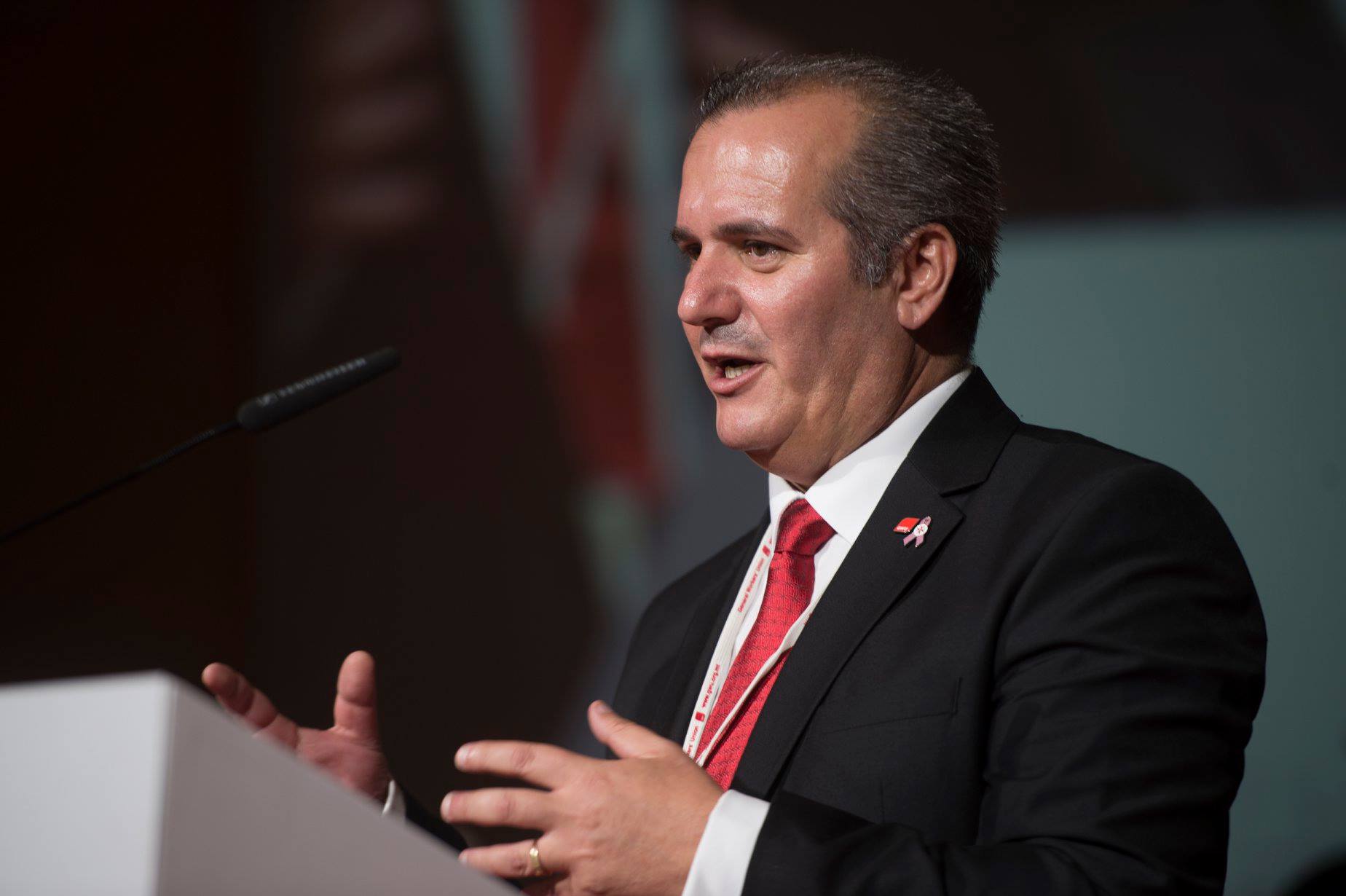 Born March 1968, Josef Bugeja is the Secretary General of the General Workers Union.
Starting his employment as a machine operator at SGS and then moved to the Postal Department as a post operator, he continued to progress in his employment when he was appointed Administrator and later to the post of Counter Administrator. Bugeja started his career in trade unionism as a GWU member soon after obtaining employment with SGS. In the year 2003 as Junior Secretary he was assigned to assist in the running of the Government & Public Entities Section, representing employees both in the Public Service and the Public Sector, he was involved in the negotiations of the Public offices collective agreements and in several other sector agreements for public employees. During this time, he had also defended the interests of the workers in front of Disciplinary Boards, apart from tutoring shop floor stewards in the skills of workers' representatives.
In 2005 he was chosen by the Union's National Council to serve in the Hospitality and Food Section and subsequently he was elected Secretary of the same section where he served the post until 2011 when he became Secretary to the Government & Public Entities Section for the following two years.
In January 2014 he was voted in as Deputy Secretary General, the Union's second highest post, during an extraordinary session of the National Delegates Conference. In September 2014 he was appointed Designate Secretary General. It was on the 8th of October 2015, during the GWU National Conference, that Josef Bugeja was confirmed as Secretary General.
Currently, Josef Bugeja represents the GWU in various national institutions namely the Centre for Labour Studies of the University of Malta, the Employment Relations Board, the Malta Council for Economic & Social Development, the Employment and Training Corporation and the Foundation for Human Resources Development.
He holds a Bachelors' Degree in Works and Human Resources, a Diploma in Social Policy and Labour Studies, and an Advanced International Diploma in Business Management.