GWU celebrates 79 years of work on behalf of the most vulnerable, workers and members
Today, the General Workers' Union celebrates 79 years of work in favour of the most vulnerable, workers and members. In front of the workers' memorial in Msida, the GWU administration and secretaries laid flowers as a symbol of condolences and appreciation and observed a minute of silence for their partner Tony Zarb, the giant of the trade union movement and the friend and sufferer of workers.
In his speech, GWU General Secretary Josef Bugeja recalled that after two years of challenges from the pandemic, workers now face further challenges from the Russian army's invasion of Ukraine.
He reiterated that the government should also work for price transparency. GWU's proposals for the next budget say the government should help create websites and mobile apps so everyone can compare prices.
"Another scourge we face is the new forms of labour – the gig economy, modern slavery, where these people can not even be considered workers. People who have no protection. That's why in our proposals we insist that a new law be introduced that gives dignity to these people."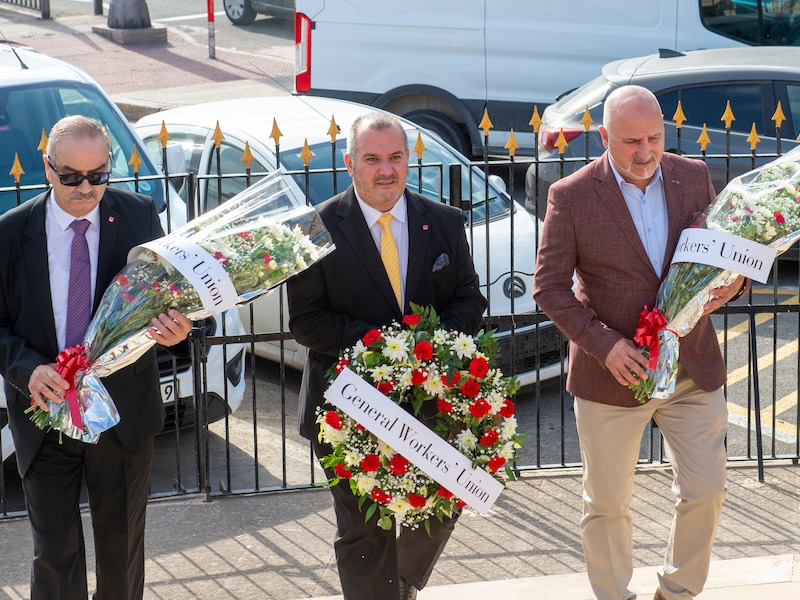 The Secretary General went on to say that if we really want to create a work-life balance, we should discuss flexible working hours. Of course, as GWU has already suggested, the pay of a new directive should be gradually increased.
He did not fail to mention health and safety in the workplace. We have spoken several times about the deaths of workers who were trying to earn their daily bread and lost their lives. There is a concrete need for action for all. That is why the GWU called for a meeting of the MCESD to jointly strengthen safety and health in all workplaces.
Another point highlighted by Mr. Bugeja is equal pay for work of equal value, saying that if this principle is not extended, a cap should be set on the number of contractor workers.
"We want to work together to protect the most vulnerable, so we have also proposed an increase in pensions. In addition, we have presented the following "This war has resulted not only in the senseless deaths of many soldiers, but also in the deaths of many civilians – women, children and the elderly. GWU strongly condemns this aggression."
He added that the effects of the war are being felt all over the world, including inflation, which has reached record levels.
He said that even in our country, inflation is reaching record levels, although not as high as in other countries, thanks to the government's help in keeping prices stable by absorbing the price differential – an effort that will cost about one billion euros.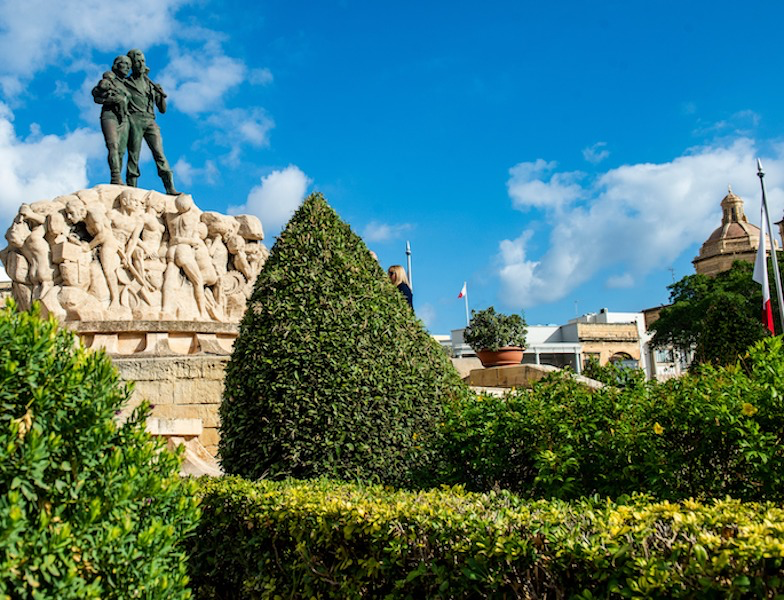 "This is a big expense, but it is essential to give stability to families and jobs," Bugeja continued.
He mentioned that regarding the cost-of-living increase, GWU immediately took a position against any change in the mechanism, but as always, GWU remains ready to discuss improving it for the future.
"The economy must be there for the people. The study we just did on the National Living Income should be the basis for a national discussion to improve the quality of life. Everyone has a right to a decent income."