The General Workers' Union has signed a new collective bargaining agreement for employees of the Malta Freeport Corporation, covering the period 2022-2026. In addition to improved wages and working conditions, employees will also receive higher allowances and other benefits.
The signing of this agreement took place in the presence of the Minister of Economy, European Funds and Lands, Silvio Schembri, who thanked the GWU representatives for their work and cooperation to reach this agreement.
He explained that this agreement will mean a significant increase in wages of no less than 94 workers. He said that the company will invest more than €675,000 in wage increases over a five-year period. "The wages of these workers will increase by about 2.5% per year, which is an average increase of €2,500 over a five-year period," he said.
Minister Schembri also said that with this agreement he will double the allowance from €5 to €10 per week. This allowance represents an investment of over €84,000 over a five-year period.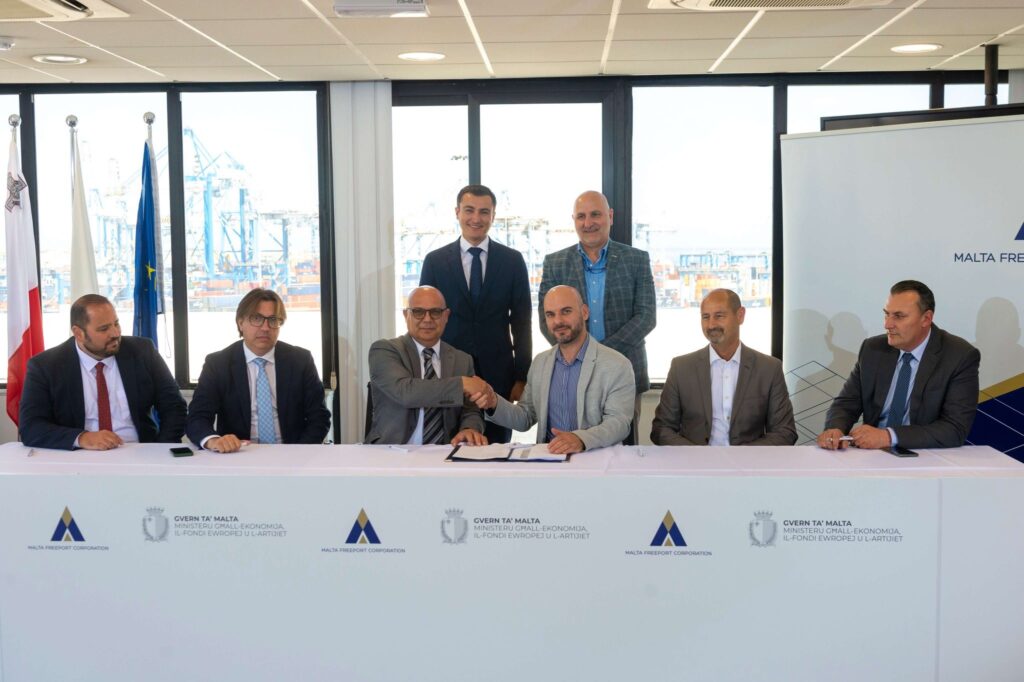 It also improved the clause that a person who retires from work at age 59 is entitled to one week's annual salary if he or she has worked for the same company.
David Magro, Chairman of the Board of Malta Freeport Corporation, expressed satisfaction that this agreement was reached within a few months. He thanked the workers for their valuable contribution, who also worked tirelessly during the pandemic.
"The Freeport is a very important artery. In the last two years, we have gone through a period of great turbulence due to the pandemic, but we have taken all precautions to protect our workers from Covid-19. This collective agreement rewards the workers' zeal," Magro said.
For his part, GWU Government and Public Entities Section Secretary Kendrick Bondin stated that: "I believe that with the participation of everyone, including GWU members, we have strengthened this collective agreement. We started the discussions last year and concluded them in a few months. It is true that we have started a strong social dialogue in this company. "
The agreement was signed on behalf of the workers by Secretary Kendrick Bondin, Assistant Section Secretary George Zahra and shop steward Clint Cutajar, while on behalf of the company it was signed by Chief Executive David Magro, Chairman Robert Sarsero and Chief Security Officer Clayton Fiteni. Also in attendance was GWU Assistant General Secretary Kevin Camilleri.