The General Workers Union and the Labour Party commemorated the 64th anniversary of the General Strike of April 28, 1958.
As every year, a flower-laying ceremony was held at the monument in Paola Square commemorating the "heroes" who were arrested and imprisoned during the strike.
During the ceremony, attended by Prime Minister Robert Abela, GWU Deputy General Secretary Kevin Camilleri, GWU President Victor Carachi, the Labour Party and the Young Labour Administration, the bravery of Maltese workers who 64 years ago began the path to political, economic and social liberation of our country was remembered.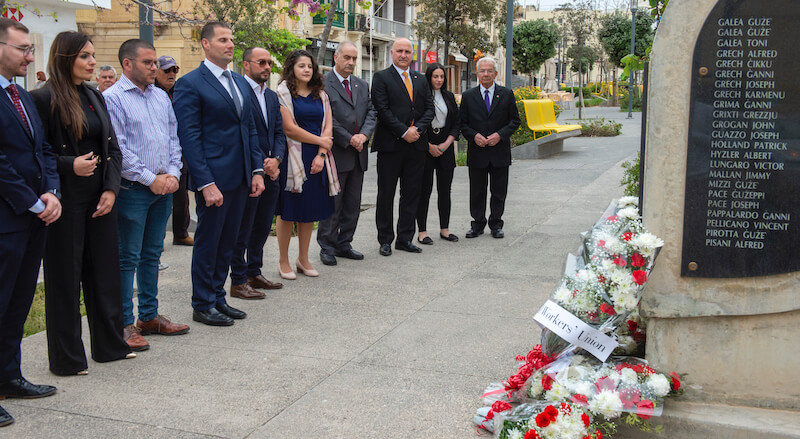 This event is important as it initiated the demand for our country's independence from Britain and therefore on this anniversary a salute is given to these protagonists of a free Malta.
It was the National Council of the GWU that decided at a meeting on April 25, 1958 that the GWU should call for a general strike three days later.
On the day of the strike, in the early hours of the morning, it became clear that the workers would answer the GWU's call with full force as the country was paralyzed. It was the workers and many young people who, determined and fearless, and with great militancy in themselves, took to the streets all over Malta to protest. To commemorate this historic event, the GWU also unveiled this monument on April 28, 2015 in Paola Square, one of the places where the riots took place.