In a meeting yesterday with the central administration of the General Workers' Union (GWU), Justice Minister Jonathan Attard said he believes in the need for open communication in various areas. "There is a dialogue that takes place, and even when laws are being drafted, there can be different points of view. That is why it is good to keep communication open," Minister Attard said.
He also stressed the importance of improving working conditions to attract more good people to the justice sector.
On the issue of the rule of law, Minister Attard said that as a government we have made great progress and reforms. "We need to communicate better about the reforms we have made. I think we should be proactive and change things where necessary, they should change according to the needs and culture of our country. As a country, we are able to make the necessary decisions," affirmed Minister Attard.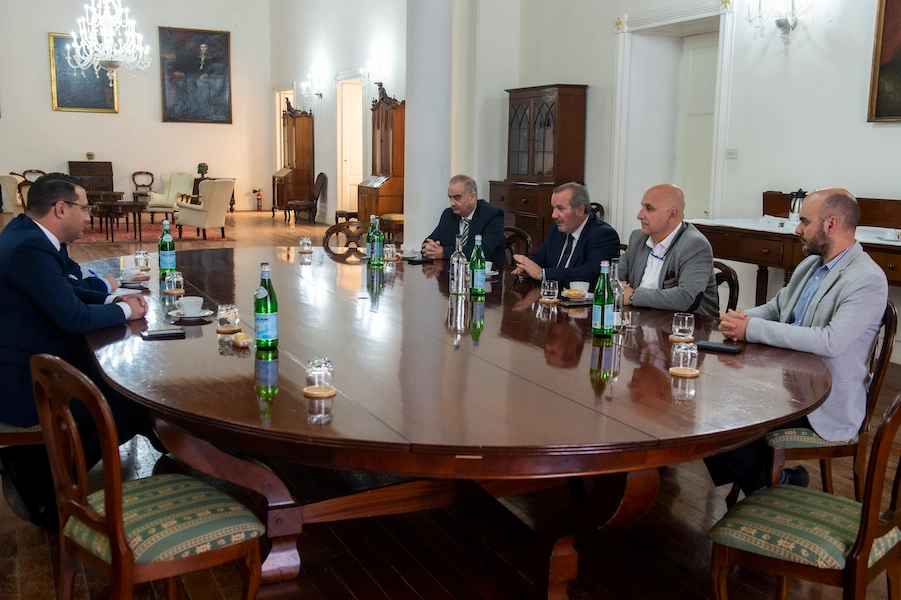 For his part, GWU Secretary General Josef Bugeja spoke about the importance of social dialogue also within the Malta Council for Economic and Social Development (MCESD). "We strongly believe as a GWU in the social dialogue that was crucial even in a time of pandemic. The goal was shared by everyone at the MCESD, "said Bugeja. He also spoke about the reforms in favor of the rule of law and the FATF and said that the Government must continue to show what steps it is taking in this regard.
Also present at the meeting on behalf of the GWU were President Victor Carachi, Deputy Secretary General Kevin Camilleri and GWU Secretary of Government and Public Entities Kendrick Bondin.
Meanwhile, in recent days, the GWU has also met with Tourism Minister Clayton Bartolo and National Heritage, Arts and Local Government Minister Owen Bonnici where various topics of interest were discussed. particularly to workers.