"You will find a government that will stay with the people"
"I promise you that you will find a government that stays with the people. We will give first-time buyers a grant of €10,000 to pay off their loan if people trust us on March 26. We will give pensioners a raise of at least €15 a week. We will also help companies continue to invest in their employees and pay them better wages. We will remain a government for the people. "
This was stated by Prime Minister Robert Abela during a meeting with the General Workers' Union, where, among other things, the union's proposals for the next general elections were discussed. The meeting was attended by members of the council as well as the central administration and the sections secretaries of the union.
PM Abela began by saying that the last two years have been a strong test of how we work together and protect our workers. Even in the first days of the pandemic, we figured out how to move forward.
He pointed to the wage supplement and a number of other measures to save workers' jobs. "We protected workers and the prediction that over 50,000 people would be unemployed did not happen, in fact, today we have the lowest unemployment rate our country has ever had in its history," he said.
He also mentioned how during a pandemic, together with GWU, several important collective agreements were concluded, including for the workers of the Malta Armed Forces. This was at a time when others were trying to imprison FAM members for risking their lives to save their lives during a pandemic.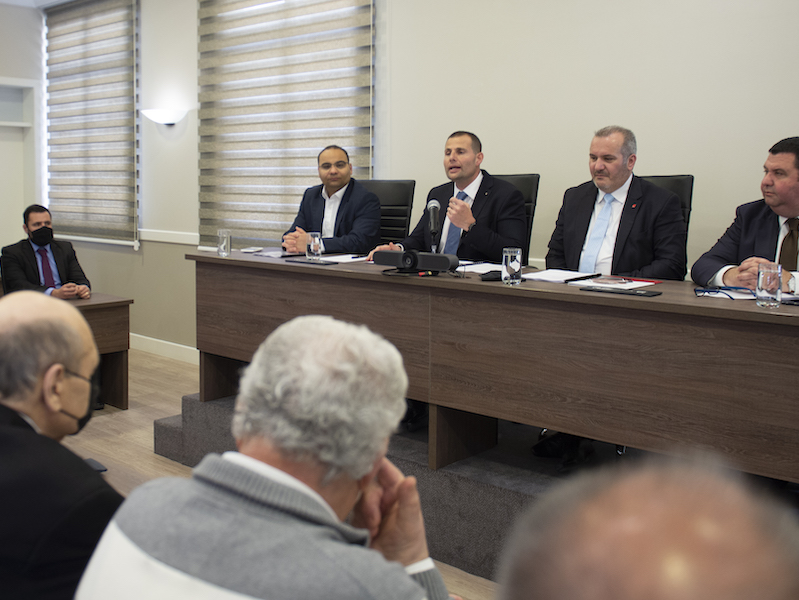 "We want a better quality of life, opportunities for all and a better Malta".
The Prime Minister reiterated that for the future we want a better quality of life, opportunities for all and a better Malta. He said, "We believe that the worker should not only pay less taxes, but also spend more time with their family and find more quality places to enjoy their free time with family and friends. That is why we are proposing projects worth 700 million euros over seven years, because we want to highlight the quality of life and make Malta better. This also applies to investment in education, with a guarantee for children, because we want children to have the best tools. "
"If the people elect the Labour Party on March 26, these cheques will be further strengthened and the largest cheque will increase from €140 to €165.
"If the Nationalist Party gets the mandate on March 26, the cheque that families will receive in the coming days will be the last.
"The PN manifesto makes no mention of refund cheques and that means hundreds of euros less in the pockets of our families for many years. Instead, they say they will give taxpayers a tax credit. If you look closely, you will see how many people will go down with this proposal.
"What the Nationalist Party is saying in their manifesto is that a PN-led government will take away the refund cheque from those who are not caught with income tax and give them nothing. Most of them are the workers you represent. We are talking about people on minimum wage, people that we as politicians need to protect the most," the Prime Minister affirmed.
The Prime Minister also explained that the tax bands will be widened to benefit all workers. With this expansion, the tax rebate will continue. This means € 90 million in the pockets of workers.
He said that our families are used to receiving the tax refund cheque. "We just got it at that time. These are cheques that have benefited about a quarter of a million workers.
He also referred to the pre-1995 protected rents, where he stated that the PN promises that the reform implemented by this government, which protects 10,000 families, will be completely dismantled within three years.
Dr. Abela continued, "As a union, you have a choice between the policy that we have pursued as a country during a pandemic-investing in people, the same policy that we will reinforce going forward-or the one that takes us back to the pre-2013 policy.
"We made a conscious decision not to raise energy prices, to focus on stability and to help people with additional cheques, in addition to tax rebate cheques."
Finally, he assured that this will remain a government for the people. "We will remain by your side in times of uncertainty. As we showed with the pandemic, this is a moment of international instability, but we will continue to guarantee a solid and stable government," the Prime Minister concluded.