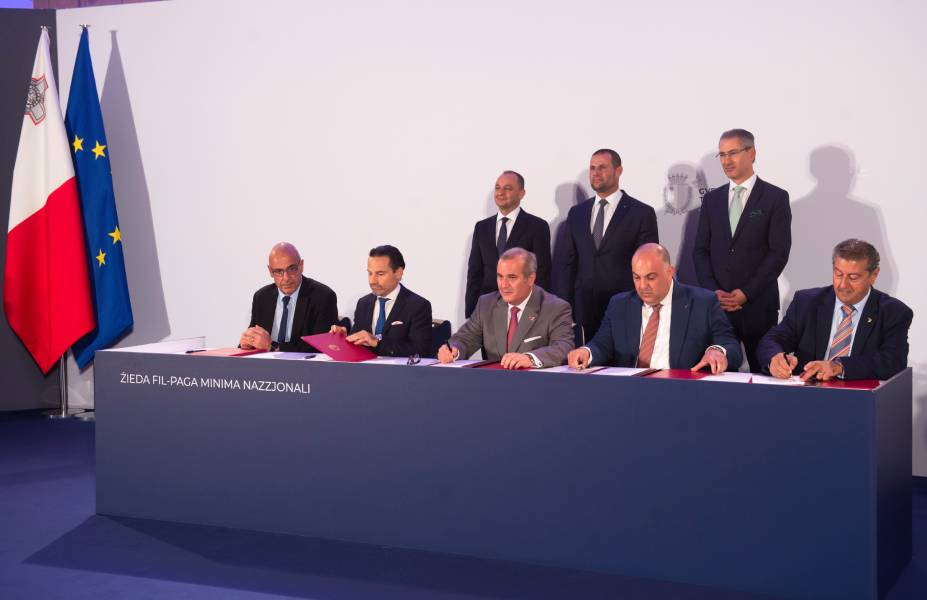 This morning in a major hotel in Malta, the government and social partners signed an
agreement that will see the national minimum wage increase for the second time
under a Labour government.

Present at this historic agreement was the Prime Minister Robert Abela and among
the social partners on behalf of the GWU was the General Secretary Josef Bugeja.
The Prime Minister said that our country will continue to move forward economically
and socially despite any challenges that may arise at international forums. He said
that this agreement shows the socialist roots that the government has to go through.
He also stressed that this agreement means that another Labour Party election
promise has been fulfilled.

Regarding the budget, the Prime Minister said that it will help those who can least
afford it. Next Monday will see the second budget of this parliamentary term and
another budget from a Labour government that will come with no new taxes.
For his part, the Parliamentary Secretary of State for Social Dialogue, Andy Ellul,
said that this is a historic moment and a testament to how active social dialogue is in
our country.

Dr Ellul explained that through this agreement there will be an increase of
between €12 and €18 per week over 4 years, apart from the COLA
increase in the national minimum wage.

Present at this agreement were members of the MCESD, including GWU
representatives, as well as the members of the Low Wage Commission.