Four young people have completed 19 months of training at the General Workers Union. They were trained in labour relations and trade unionism, with a focus on collective bargaining leadership in the context of decentralized industrial elections in our country.
The young people are MCAST students. Three of them, Winston Zahra, Luke Farrugia and Mariah Rapinett, were trained as "junior secretaries," while Chanel Azzopardi was trained as a "junior marketing officer." Their training began last February and ended yesterday. During the winter months, they attended two days of training per week, while during the summer they were taught daily.
In their comments, the trainees expressed their satisfaction with the support they always received from the secretaries of the sections where they worked and from the union's administration.
They claimed that they had learned a lot from this experience and thanked all those who had trusted them during the months of their training.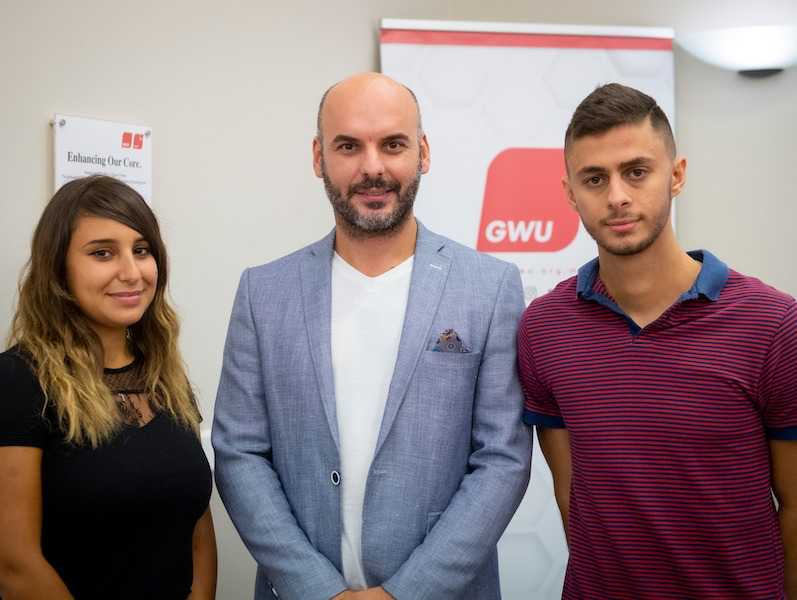 The General Secretary of GWU, Josef Bugeja, explained that GWU has been offering this experience to students for several years. He stressed that "it is a privilege for us to attract more students to trade union work and to show them that they can also make a career at GWU. Here, we give them all the tools and skills they need to understand how a union works both as an internal structure and in the workplaces we represent."
For his part, Kendrick Bondin, GWU's secretary for government and Public Entities explained how this experience helps prepare young people to enter the workforce. At the same time, they learn more about their rights as workers and are prepared for their future by union representatives. "We look forward to welcoming more interns," Secretary Bondin reiterated.