The action "Gift with love" reached its climax today with an activity for the whole family, which included a show at Pjazza Castilja. Among those who placed gifts under the Christmas tree were the central administration of the General Workers' Union, section secretaries, officials and other workers of the same union.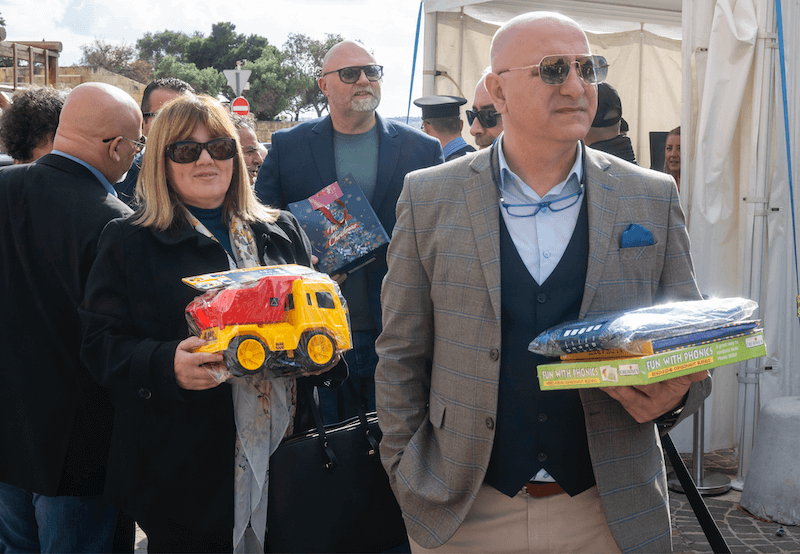 This initiative was launched a few days ago by the wife of the Prime Minister, Dr. Lydia Abela, with the aim of putting gifts under the tree so that Maltese and Gozitan children are happy at Christmas.
Since early morning, numerous people gathered to place their gifts. Among them were school children, adults, businessmen and members of parliament.
In the meantime, many beautiful gifts were also collected on the island of Gozo, which will be brought to Malta and distributed to the children.