The Government is working hard to help small and medium companies at every level to invest in more sustainable models. In this context, a scheme is being prepared with the Malta Enterprise (ME) with the aim of these SMEs being helped even financially when it comes to reporting in the portal about governance, the environment and the field social (ESG).
The Minister for the Environment, Energy and Enterprise, Miriam Dalli, announced this to the social partners during a meeting of the Maltese Council for Economic and Social Development (MCESD) held in the GWU building. This was the second MCESD meeting held at GWU which is one of the social partners.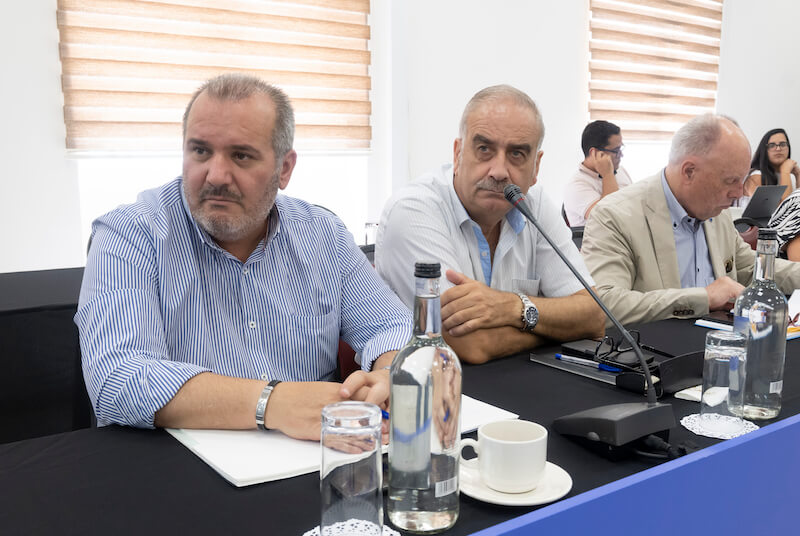 In her address, Minister Dalli explained that in the last three years there were more than 80 businesses that benefited from ME schemes that deal with efficiency, the reduction of waste of resources and more efficiency in the energy and water use, among others. There were also more than 40 SMEs that benefited from the Energy and Water Agency's Energy Audit Scheme.
"We also saw that companies reporting ESG criteria recorded an 8% reduction in emissions and consumed 30% less water than the previous year. The results are there and they are encouraging," said Minister Dalli.
She went on to say that through the ESG portal, the message wanted to be sent that sustainability also yields profits, which is not a burden for companies, but if properly invested can lead to profits for the same companies.
"We didn't want to look at ESG as some form of connection but as an opportunity for many that can lead to fiscal, economic and even sustainable stability. When you invest in more sustainable business models we are seeing that the operating costs of companies decrease," said Minister Dalli.
She also spoke about the social impact, where improvements were also recorded, including a 7% increase in women in managerial roles and a 2% improvement in the gender pay gap. Therefore, she also emphasized the importance of the social aspect of ESG continuing to expand and gain more prominence.
"I believe that this is another tool to strengthen equal opportunities in Malta, to strengthen fair working conditions and even social inclusion," reiterated the Minister for the Environment, Energy and Enterprise Miriam Dalli .
During the MCESD meeting, the Parliamentary Secretary for Social Dialogue, Andy Ellul, also spoke, who mentioned how ESG is being discussed not only locally but also in international forums.
He said that it is therefore essential to understand exactly what contribution this can give, not only to large companies, but also to understand how this phenomenon can leave an impact on small and medium businesses in a concrete and tangible way and how it can improve their competitiveness.
Dr. Ellul also referred to the strategic vision of MCESD, which was also discussed during yesterday's meeting. A long-term vision that gives an extensive look at the way the Council will be operating in the coming time.