General Workers' Union members at the Mellieha Holiday Centre will enjoy better working conditions, including a financial package. This came after the signing of a collective bargaining agreement that will remain in effect until 2024.
Signing on behalf of the GWU were Hospitality and Food Section Secretary Kenny Muscat,
Section Assistant Secretary Gabriel Pullicino, and Shop Steward Chris Attard. Chief Executive Officer Hamdi Abu Rub and Chief Financial Officer Ryan Muscat signed on behalf of the company.
In his remarks, Secretary Kenny Muscat stated that we have been through a very difficult time with the hospitality industry being hit hard by the Covid 19 pandemic.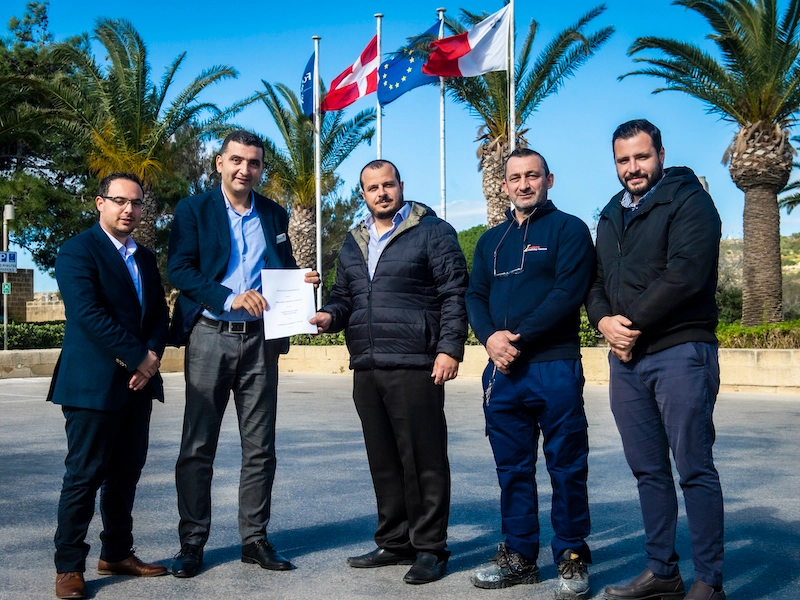 "This sector has faced major challenges. The unit has worked hard over the past two years. The approach was proactive, because the measures were adapted to what was happening. As soon as we saw the upturn, we took immediate action to improve conditions for workers," Muscat said.
For his part, the General Manager of Mellieħa Holiday Centre Hamdi Abdu Rub said that despite all the challenges, the company has recognized the work and flexibility of its employees even in these times, so they felt that by signing this collective agreement, they should send a positive signal for the future.
This was the first agreement signed by GWU Hospitality and Food Division for this year,
covering all grades except senior managers.