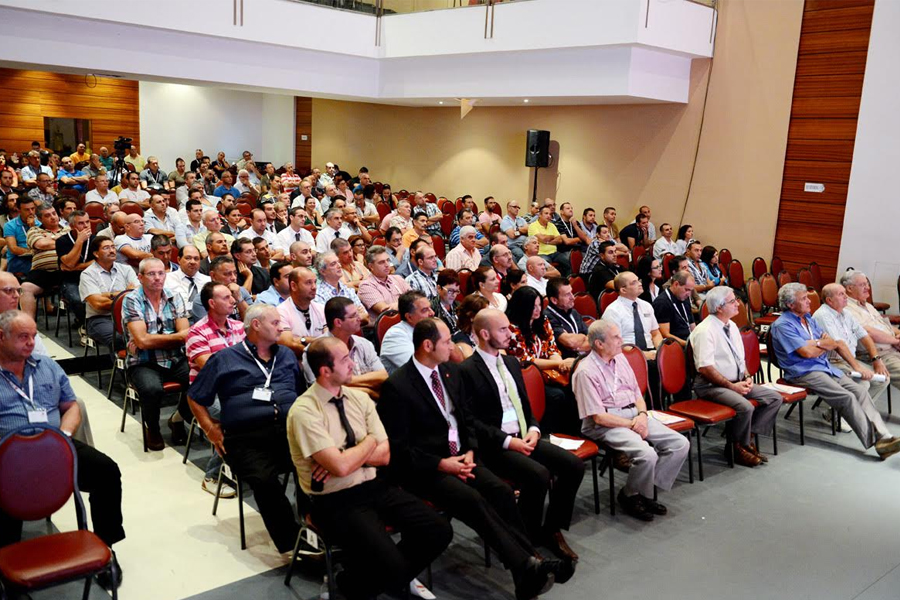 National Congress
The General Workers Union statute identifies the National Congress as the highest body of the Union. It assembles every four years. The National Congress is the forum in which all the assembled Delegates decide and adopt the Union's policies for the future. The National Congress is also responsible for electing the Central Administration. 
National Council
The National Council is the Union's governing body. It is composed of the Central Administration Sections' Secretaries as well as representatives from the same sectors. Both the Pensioners' sector and the GWU Youths are also represented in it with the right to vote during the decision- making process.
Central Administration 
The members of Central Administration are elected by the National Congress for a term of four years. The Central Administration is the executive body of the GWU composed of the President, Secretary General, and the Deputy Secretary General. The members of the Central Administration are elected by the National Council.
Sections' General Conferences
All Delegates, shop stewards, Collectors, and, group Committees are appointed every four years at the General Conference meetings of the sections  the workers of each group elect the Delegates, Shop Stewards, Collectors', and Group Committees of their respective section are appointed every four years.  elected in a bi-annual general conference of each and every Section. The Section's Secretary is however elected for a term of four years in alternate general conferences.
The GWU's seven trade secretariats are run distinctly by their Executive Committee composed of a President, Vice President, Secretary, Assistant Secretary and number of members which normally do not exceed twelve persons.
According to the Statute, the Executive Committees are to call at least 12 meetings annually (preferable monthly) or as frequent as deemed necessary in order to deal with matters arising, circumstances and the running of the Section.
The Secretary of the section is the effective head and he occupies the post on a full-time basis while all the section's other elected officials are on a part-time basis for which they are paid an honoraria as decided by the National Council.
Delegates
The Delegates are divided into groups and put into each section, of which, some are chosen to represent the section at the General Conferences and National Congress of the Union. Delegates are elected every four years during the group general meetings, which are chaired by the Administration of the respective sectors. The delegates represent the diverse groups of workers who are members of the GWU. They also appoint Union officials who together with the National congress are responsible for the best leadership for the Union.
Membership
The GWU is open to all workers irrespective of their status, wages, or salary. Pensioners and Youths can also join the Union through their respective associations. Union members are organised in different trade secretariats according to their profession, sector, or trade.