A collective bargaining agreement was signed between the General Workers' Union and G4S Security Services Limited. The collective agreement covers various security service workers at Malta International Airport and includes a significant increase in basic pay, higher rates for all workers who work on Sundays and public holidays, and the introduction of an on-call allowance based on the nature of the work. Non-covered grades were also included in the collective bargaining agreement. The agreement applies to the following grades: OJT, Host, Aviation Security Officer, Assistant Supervisor, Supervisor, and Senior Supervisor.
The majority of affected workers were still subject to a collective bargaining agreement signed by another union and covering the 2019-2021 period. The GWU was recognised last April (2021) after a significant number of workers left the other union and joined the GWU.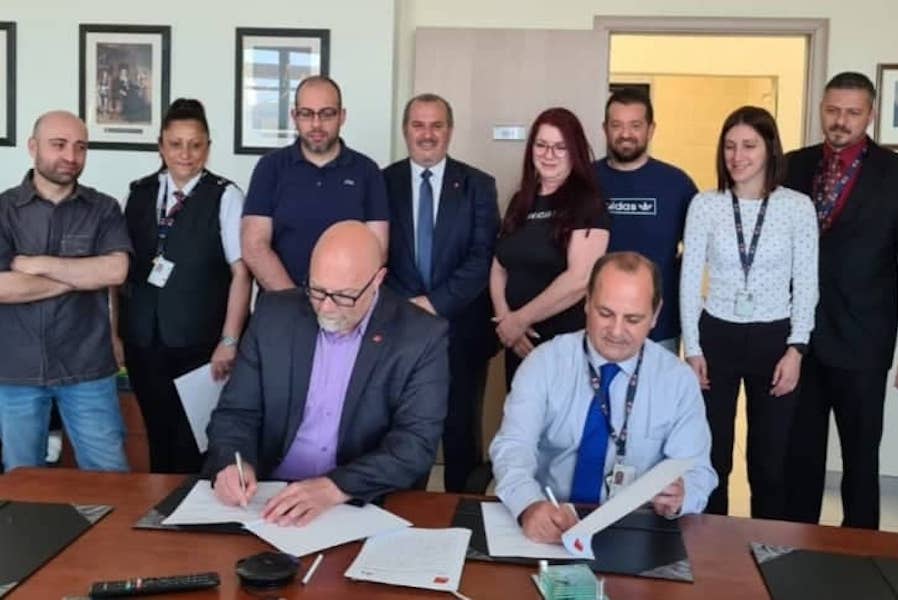 The collective bargaining agreement signed by the GWU covers the period 2022-2024 and was approved by an absolute majority of workers. The agreement was signed on behalf of the union by the Secretary of the Disciplinary, Security and Enforcement Officers Section Theo Vella and representatives Anton Micallef, Clive Azzopardi, Gaspare Davi, Odette Magri Smith and Sylvana Abdilla, while signed on behalf of the company by the General Manager Julian Dimech and the Executive Officer Lorraine Cosaitis of HR.
Also present at the signing were the Secretary General of GWU, Josef Bugeja, and the Head of Operations / Security Manager of the company, Stephen Piscopo.