The Hospitality and Food section is one of eight sections of the GWU. This section protects and represents GWU member workers employed in a wide range of sectors. This section enjoys recognition and brings together members from different workplaces associated with the same industry:
Hotel workers such as Hilton, Dolmen, Corinthia Group and many other
Businesses that produce their own alcoholic beverages such as Farsons, General Soft Drinks and Foster Clark Products
Companies that produce food from agricultural products such as Malta Dairy Products, Marsovin, Federeated Mills and Delicata
Importers and distributors of food and beverages such as Quintano Foods ltd
Animal feed manufacturing companies such as Andrews Feeds and KPH
Non-educational workers in the absolute majority, of church and government colleges
Entertainment companies like Manoel Theater and Kitchen Garden
Contractor workers such as Ozo Group, Services Malta and SG Cleaners
Government facilities such as Kordin, Grain Terminal and all Wasteserv facilities
State entities such as; Kordin, Grain Terminal and all Wasteserv facilities.
Recognition, what is it and how does it work?
When an organization has a majority of member workers at GWU (50% +1), the union receives official recognition from the DIER.
After the union is recognized:
Worker representatives are appointed
The section secretary meets with people and begins to address grievances and makes suggestions to improve working conditions.
Negotiations begin on the collective agreement, in which it summarizes the rights and obligations of the workers.
At the end of the discussion process, the section secretary requests approval of the agreement
Maintains a continuous and ongoing dialogue between members and management
The Section is present when dismissals and / or transfers are proposed, and present and defends the accused from disciplinary action.
The union also stands in for the employee on an individual basis, but cannot help when members have problems that occurred before they joined the union and in situations unrelated to labour relations, such as suspected criminal activity.
What the GWU does – Hospitality and food services.
Negotiation
Leading Social Partners
Fair Justice and equality
Everything you need to know about the section
This section was formed when the tourism industry in Malta was still growing. Today it represents the vast majority, of hospitality, entertainment, and food manufacturing venues in Malta and Gozo. The Section is also represented in all the major hotels in our country, restaurants, and food manufacturing companies for export.
It is the only section that has a focal point for various NGOs and organizations including UNCHR and JRS where various projects are coordinated with them and it is the main focal point when it comes to industrial relations.
The Hospitality and Food Division has a relationship with various communities including the Nepali, Filipino, Sudanese, Syrian and Pakistani communities. A department that works both with the official associations they have and on an individual basis with workers who belong to these communities, including the very bureaucratic process of individual work permits administered by the Identity Malta unit.
This section was the impetus for the GWU to launch its position on issues such as prostitution and migrant workers. This was after several meetings with key stakeholders. It is currently working with the Anti-Poverty Forum on the Living Income project. It is also linked to international organizations where it represents Maltese workers in the European Federation of Food, Agriculture and Tourism Trade Unions (EFFAT). Globally, it is affiliated to the International Union of Food, Agricultural, Hotel, Restaurant, Catering, Tobacco and Allied Workers' Associations (IUF). These organizations are active and require continuous engagement to keep the union up to date and contributing on behalf of Malta.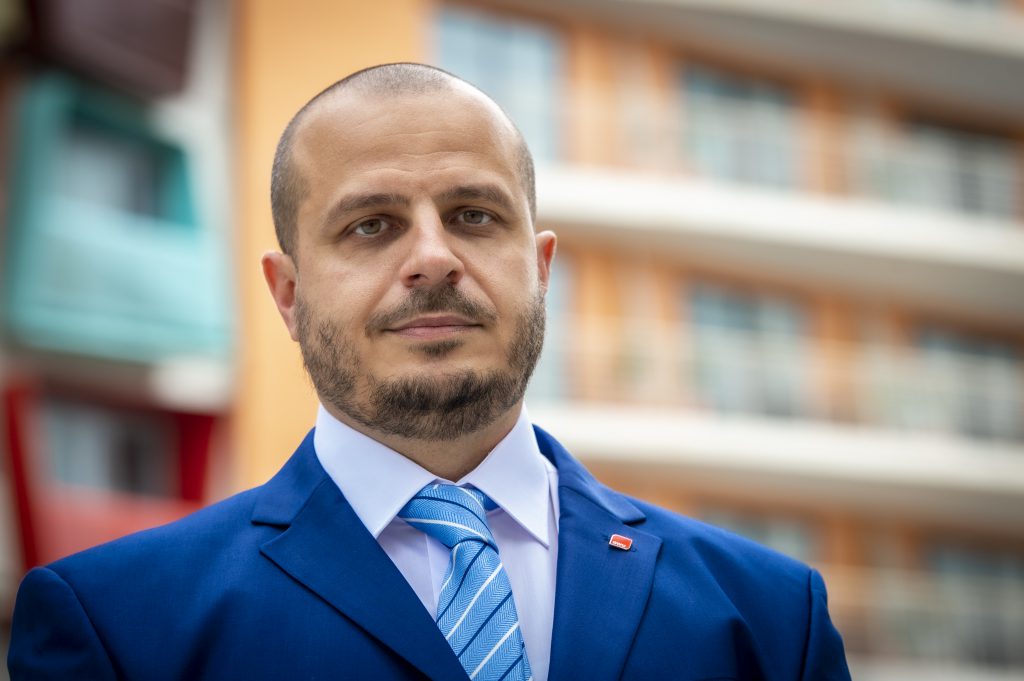 Hospitality and Food Section Secretary
Kenny Muscat has many years of experience in this industry. He worked in the hospitality industry while still a student. He became active in the union field when he was elected by his colleagues as their GWU representative. During the same period, he was also a member of the board of the hospitality and food section and a member of National Council. In June 2014, he joined the GWU as Assistant Secretary of the same section and was later appointed Secretary.
Key challenges
The wide range of industries it represents, as it must keep up with developments in each industry to always provide an efficient and competent service. At the same time, it is the strength of gaining experience from very different sectors that helps us to be more effective and relevant. Pressure from a large volume of collective agreements
Number of different individual requests
Attempt to be accessible to workers, both through physical presence in the workplace and through current, mainly mobile media and existing digital platforms
Language barriers, which we try to overcome through coordination with various communities
We also coordinate basic training to adequately prepare workers to carry out the procedures and thus avoid, as much as possible, situations that could mean for these workers having to leave the country because of their work permits