The GWU in a meeting with the leader of the opposition
There is great potential for improving the quality of life of all workers in Malta, including foreign workers. General Workers' Union Secretary Josef Bugeja stated this today during a meeting with Opposition Leader Bernard Grech at the Workers' Memorial Building in Valletta.
Bugeja stressed that the GWU, as an important social partner, fully believes in social dialogue and the importance of finding solutions at the discussion table. While mentioning the improvements in legislation, he pointed out that it was unacceptable that platform workers were not taken into account and thus not recognised. "We discussed how best to move forward in this regard as well," Bugeja said.
He added that workers must have the necessary skills to cope with the rapid changes in the world of work. In this regard, he mentioned the proposal of automatic membership in a union to address certain grievances in the workplace. "Our task is to ensure that we have a positive impact both on workers and on society in general," concluded the GWU general secretary.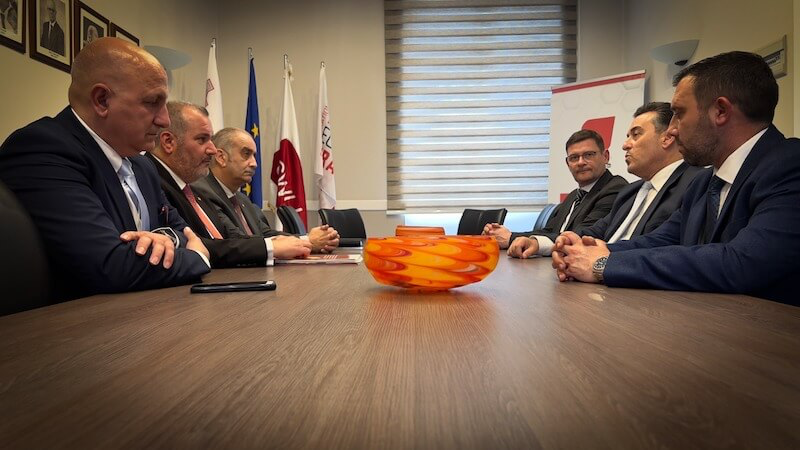 The opposition leader understood this meeting as an opportunity to learn about the challenges facing workers and how they, as politicians, can address these challenges for the benefit of workers, the country and the economy. Grech also stressed that every worker should have dignity. "He should be able to plan and dream about how he can improve his economic situation and invest in his future."
Other topics discussed at the meeting included the precariat, the transportation problem, and eliminating the 'skills gap" so that we have workers who are prepared for the various demands that are developing in the economy.
Also present on behalf of the GWU were President Victor Carachi and Deputy Secretary General of the GWU Kevin Camilleri. The opposition leader was accompanied by the opposition spokesman for international relations and labour, Ivan Castillo, and the spokesman for the standard for a better life with commitment against the cost of living, Albert Buttigieg.