The General Workers' Union (GWU) had a cordial meeting with the Italian Ambassador to Malta, Fabrizio Romano, where they discussed various issues. The meeting was attended by the GWU administration which consisted of General Secretary Josef Bugeja, President Victor Carachi, and Deputy General Secretary Kevin Camilleri. The head of the GWU-CGIL contact point, Riccardo Travaglini, also attended.
Bugeja expressed his satisfaction with this meeting and said that as a union they have a long history with Italian trade unions, especially CGIL. The role of the CGIL contact point, which was created to provide hospitality, services, support and representation to the demands and needs of workers present in Malta, both men, women, young people and Italian pensioners, was explained. . It was said that the role of this reference point is very important against the background of the fact that the largest contingent of foreign workers here in Malta are Italians. In this way, any Italian citizen who comes to work in Malta is not left alone and always has the necessary support.
Bugeja said that they collaborate with CGIL as well as on European platforms like CES (European Trade Union Confederation) because they have the same goals and talk about different issues like immigration and health.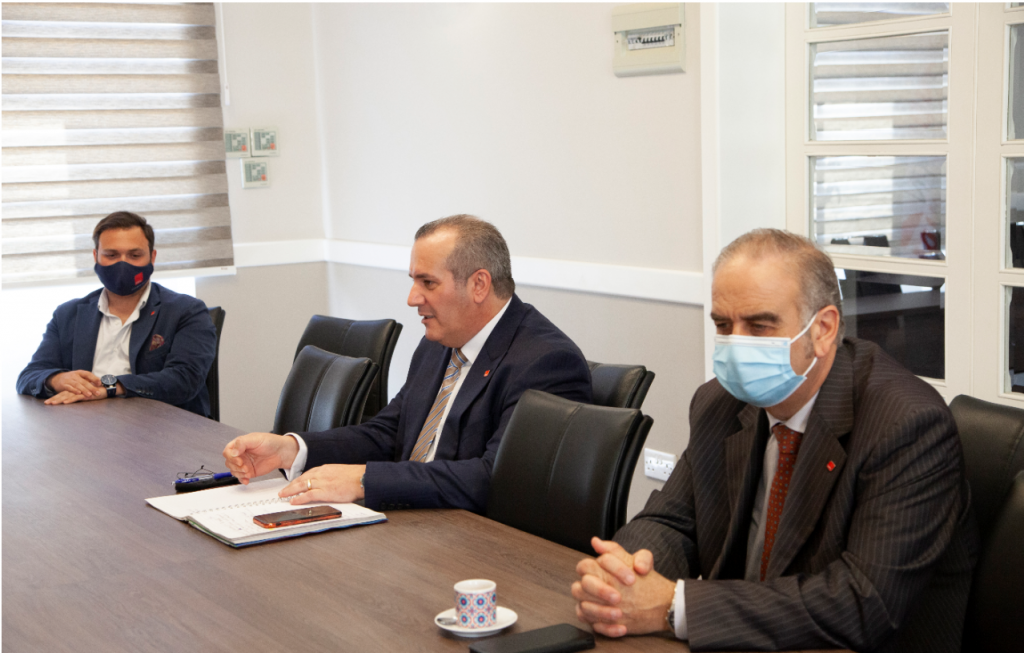 He explained that as a union they now also provide additional services that are not industrial relations because a survey they conducted showed that what workers need is not always industrial relations, but they also need other things.
Bugeja said that as GWU, it has always believed and will continue to believe that all workers are equal. Among other things, he said during the meeting that the union has widespread in the business community and represents about 31 nations across the world.
For his part, the Italian Ambassador thanked the GWU for the invitation and said he was honoured that the two sides had met. He said that he recognised the importance of the GWU not only to Maltese workers. The two sides discussed various issues, including the possibility of working more together, not only for the benefit of workers based in Malta but also for the so-called cross-border workers. Ambassador Romano said there are many aspects that can enrich the relationship between them.
Earlier, Ambassador Romano met with the head of the GWU-CGIL contact point, Riccardo Travaglini. During the meeting, among other things, the problems caused by the pandemic and the work carried out by the GWU and CGIL were discussed at length.