"Important elements for growth and development in the world of work."
April 21 is International Creativity and Innovation Day, which aims to raise awareness of the importance and role of creativity and innovation in all aspects of human development. This is also a day to encourage people to think creatively about building a better world with growing economies and new jobs, as well as creating opportunities for all that will lead to solutions to social problems such as poverty and hunger.
Since 2002, International Creativity and Innovation Day has been celebrated by entrepreneurs, organizations and communities in more than 46 countries around the world. Events and related activities are held to mark the occasion, including workshops, meetings, lectures and online conversations with creative minds from around the world. Examples of the fruits of such initiatives include ideas for boats made from recycled plastic and the distribution of vaccines in remote areas using drones.
This page has looked at this day from three different angles – that of the union, that of the government, and that of education. General Workers' Union (GWU) General Secretary Josef Bugeja began by saying, "Creativity and innovation in the workplace have become essential and important for growth and development in a world of 'work.' Companies today operate in a highly competitive global marketplace. Creativity and innovation make the difference between one workplace and another. Many may wonder what these two elements mean for workers and work organizations. It is creativity that motivates and engages the worker and moves the workplace forward with new ideas and innovations. This includes not only new products or services, but also processes, efficiency and productivity."
Bugeja explains that to be creative at work, you generally have to take some risk, which causes some people to fall behind for fear of failure. "But not taking risks in business can lead to stagnation. The way we work as a Union has also changed and we are becoming more creative and innovative. Every sector of the economy is changing, and these two elements are the driving force behind this change," continued the GWU Secretary General.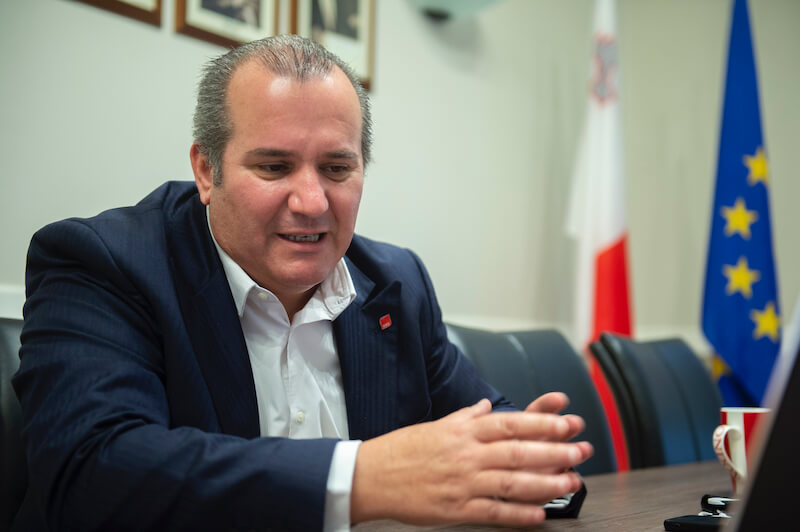 Workers will be more motivated and united.
As GWU, they believe that creativity in the workplace is for everyone, regardless of the position in which one works. Bugeja added that among the most important benefits of fostering creativity and innovation in the workplace is that workers will be more motivated and united.
''Innovation and creativity in the workplace promotes a learning mentality, lifelong learning, information, knowledge and new ways of doing things," the GWU general secretary continued.
His second point is that when creativity is encouraged, employees are more satisfied with their jobs and remain more loyal to the company, while the third point is that creativity increases the company's solutions. Problems during the workday. "Workers who are able to think creatively are better able to come up with unique and innovative solutions. This motivation to solve problems can lead to new ways of doing things more efficiently. "
Josef Bugeja concluded that creativity and innovation are skills that are increasingly valued over time and have a positive impact on investment and the workplace.