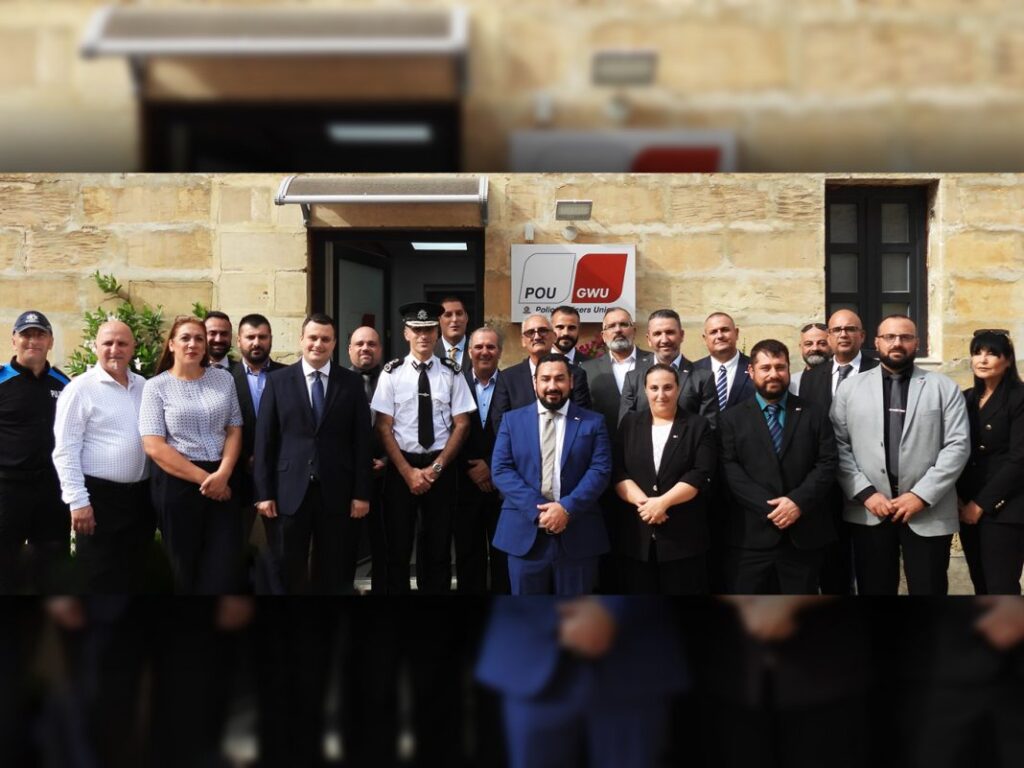 The new office of the Police Officers' Union within the General Workers' Union (POU-
GWU) in Floriana has been officially inaugurated. This office, located between the
petrol station and the entrance to the police garage, is open on weekdays.
In his first comments for this magazine, POU-GWU President Ray Zammit thanked
all those involved in helping to move this police union to another office that is more
centrally located and more accessible to the police.
He explained that this office is close to the police headquarters, which makes it
easier for members of the union to drop by and talk to them about their problems.
For his part, GWU Deputy General Secretary Kevin Camilleri said this is another
important milestone that the POU-GWU has achieved. He said this shows the
commitment of the GWU together with the POU to further improve the work of the
disciplined bodies, in this case the police.
He pointed out that this inauguration came a few days after an agreement with the
police unions, including the POU-GWU, to improve the conditions and rights of the
police.
Also present at the inauguration were the Minister of the Interior, Security, Reforms
and Equality Byron Camilleri, the Police Commissioner Angelo Gafà, the General
Secretary of the GWU Josef Bugeja and other POU-GWU officials.
Next week, the POU-GWU will also be organising an open week for its members
between 9.00 and 12.00.