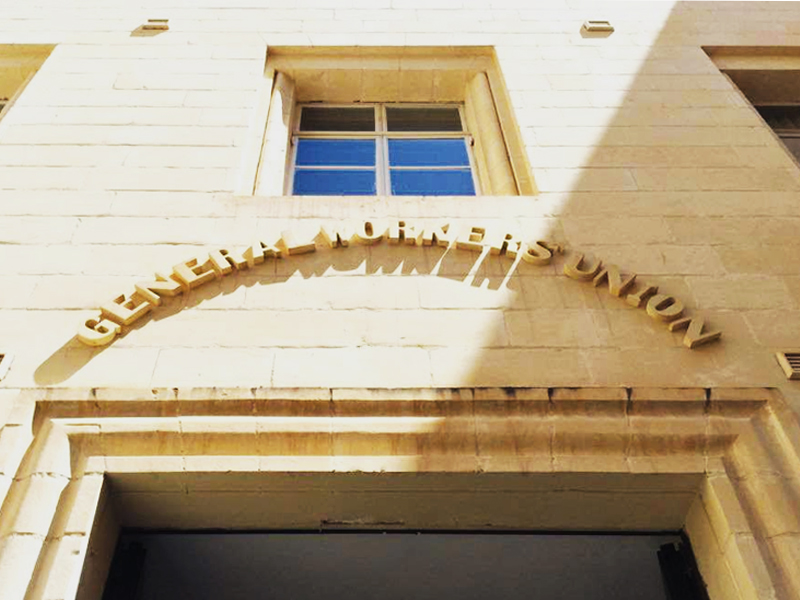 What is the role of the General Workers' Union?


The General Workers' Union has always looked after and defended the interests of the workers. In 1943, it was the only protection for workers against injustice and grievances at the workplace. Over the years, it has always worked hand in hand with all the governments and bodies concerned to further improve working conditions and the quality of life of workers.


Why the General Workers' Union?


The GWU has never shown discrimination between individuals, we believe in social diversity and inclusivity to keep involved. Different cultures are a very interesting challenge for us because through them we improve the services for our members. GWU's main goal has always been to treat all members equally without distinction.


As a pro-worker organization, our goal is to accommodate any member who needs help, regardless of industry. This is possible because as a union we strive to always expand our knowledge. We are the largest union in Malta because we are always evolving according to the nature of the industries and always working to introduce new conditions so that workers always have a good balance between their work and their personal time.


This is the vision that will further improve what we have already achieved together for you!


One of the fundamental human rights, recognized by most of the world, is that a person can join or form an association. This right is guaranteed and protected by various international organisations, such as the ILO, the European Council, and the European Union.
The GWU is the largest existing union in Malta, with more than 46,000 members from different fields of work. It was in October 1943 that the union was formed. Despite all the challenges the country has faced the GWU's aim has always been to protect workers' which has always been one of the unions greatest strengths.
Nowadays in the socio-economic environment in which we live, where the way workers are employed has changed the GWU remains up to date. Because it has always remained relevant and contemporary.
With a decentralized structure and the combination of people from different sectors the GWU have remained dynamic and have constantly kept pace with the economic development of the country. Looking ahead, the union still embraces the original principles on which it was built that being to protect worker's rights.