The Metal and Construction Section is the section within the GWU that represents workers in construction, metal, manufacturing, and logistics.
This section represents:
Resource Support and Services Limited (RSSL) Workers
Construction workers
Textile factories
Paper industry factories
Maritime repair and service workers
Postal workers
As a section within GWU, this section negotiates the best rights for its member workers. They ensure that they enjoy equal rights and have the best conditions in their workplace.
Every worker has the right to be represented by a union regardless of the job, grade or contract they hold.
When a union represents more than half of the workers in a company, it is recognized by the DIER.
From then on, the union can
Negotiate a collective agreement to improve the working conditions of the workers
Be present at consultations and discuss proposals to improve relations between management and workers.
Welfare Fund
This section has a Welfare Fund, which helps workers and their families when they need medical services abroad. This fund was set up for shipyard workers and still works today.
How does this fund work?
Anyone who is a member of the Union and falls under this section can enjoy the benefits of the welfare fund:
Covers transport, payment of mobile phone bills and accommodation for medical treatment abroad.
You must have been a member of this fund for one year. The contribution is 12 euros per year
Other Work:
For several years, this department represented shipyard workers who contracted asbestos-related diseases, both in Malta and abroad. In collaboration with lawyers from the United States, the Department brought the cases of these workers, who worked on American ships, to court, where it also succeeded in obtaining compensation for these victims and their heirs. The department is currently in talks with the Maltese Government to compensate these workers without having to go to court. This was a proposal by GWU and was included in the last budget.
Resource Support and Services Limited
This section also represents Resource Support and Services Workers Limited (RSSL), a company set up by the government in 2003. This company employs former shipyard workers, former Kalaxlokk workers and last year workers who were at Airmalta. It places workers at Government Departments, where they perform work ranging from maintenance to management.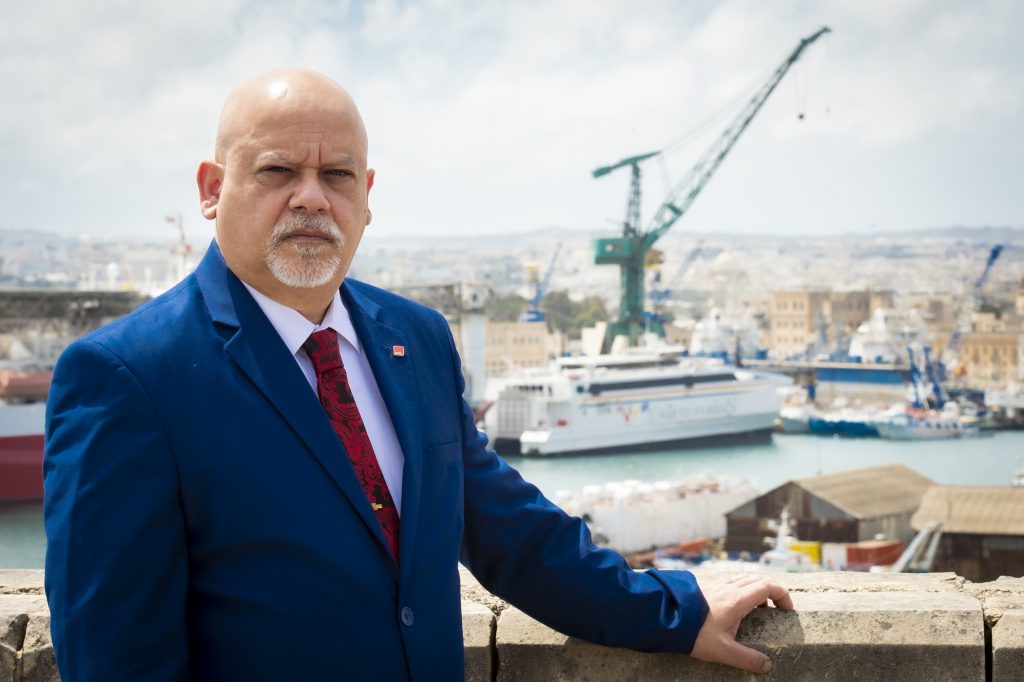 Who is Jesmond Marshall: The Secretary of the Metal and Construction Section.
Jesmond has worked at the Union since 2015, where he started as Junior Secretary. In 2018, he became the Secretary of the same section. Jesmond is a former shipyard worker and has been active in the union for over 35 years. He is married to Marylou and they have one son.
His hobbies are: Target shooting, travelling and music, especially rock. He also loves animals very much.
The history of this section
This is one of the oldest sections of the Union. For some years it was known as the Shipyards Section because it represented shipyard workers. Today the GWU is the only union in Malta representing workers in the construction sector.
Thanks to the strength that this section has always had from the Shipyard Workers, it has always been at the forefront of the struggle for various rights that are now enjoyed by all Maltese Workers in all sectors.