In recent days, a delegation of the General Workers' Union, led by General Secretary Josef Bugeja, visited the Fuel Distribution Centre in Saptan, which was inaugurated last February with an investment of 70 million euros. . The facility has now been put into operation in Ħas-Saptan, a rural area in Ħal Għaxaq, instead of the residential area where the March 31, 1979, Birżebbuġa facility was located.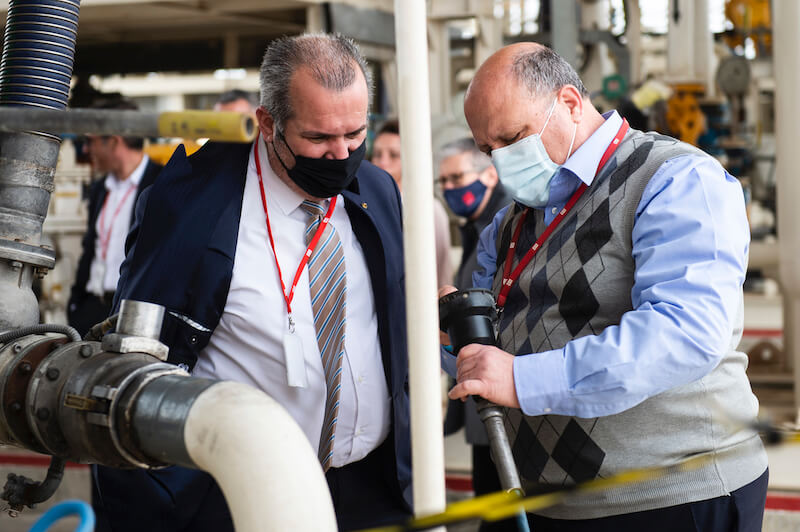 During this visit, GWU representatives were shown the new and modern structure built in Saptan. The Secretary General of GWU expressed his satisfaction that this facility is no longer inconvenient for the families who lived near the previous facilities in Birżebbuġa.
He also thanked the employees for the great work they have done in the transition from one facility to another, as well as the contribution they have made so that the company can continue to develop and strengthen.
Mr. Bugeja was accompanied by Kevin Camilleri, GWU Deputy Secretary General, and Rita Dimech, Secretary of the GWU Chemical and Energy Section. Also present was the CEO of Enemed, Kevin Chircop.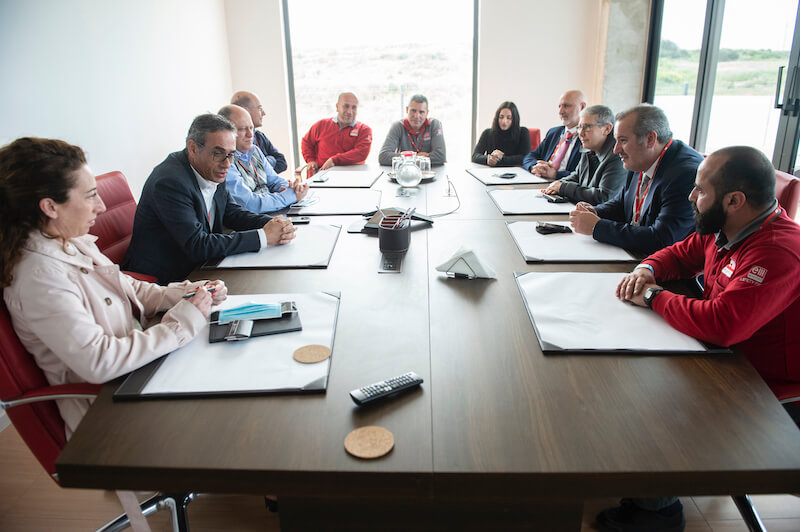 During this visit, it was explained that new pumps of the highest industry standard have been installed in this national distribution centre, both in the underground tanks and in the new above-ground tanks.
In addition, fuel vapor detectors have been installed in the underground facility, including the pump rooms, so that if a dangerous concentration of fuel vapor is detected, a siren will sound, and operations will cease.
In addition, variable speed pumps were installed to reduce power consumption by constantly comparing pump speed with fuel demand. A six-lane gantry was built to fill the tanks with fuel in the most efficient way. In fact, the loading efficiency of the tankers has quadrupled compared to the Birżebbuġa plant.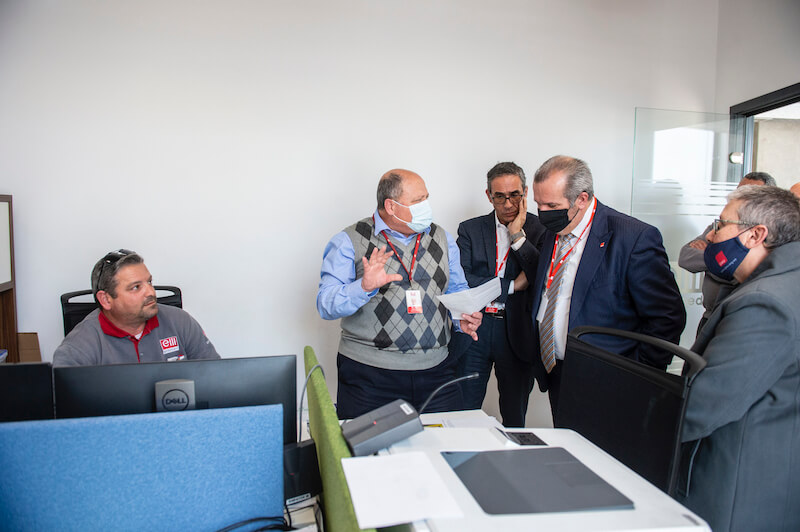 The system for loading the tanks can accommodate 80 different types of fuel, so Enemed will be able to have different types of fuel in the future. Tank loading is also automated to reduce the risk of accidents or errors during the loading process.
Twelve stainless steel tanks, each with a capacity of 250 cubic meters, were installed on the above-ground site to provide fuel for the fuel dispensers.
All processes, both the underground and the new aboveground facility, are controlled from a single central control room that provides better visibility and control over all
operations.
The new site was equipped with a vapor recovery system that captures fuel vapor and converts it back to liquid, protecting the environment from volatile organic compounds.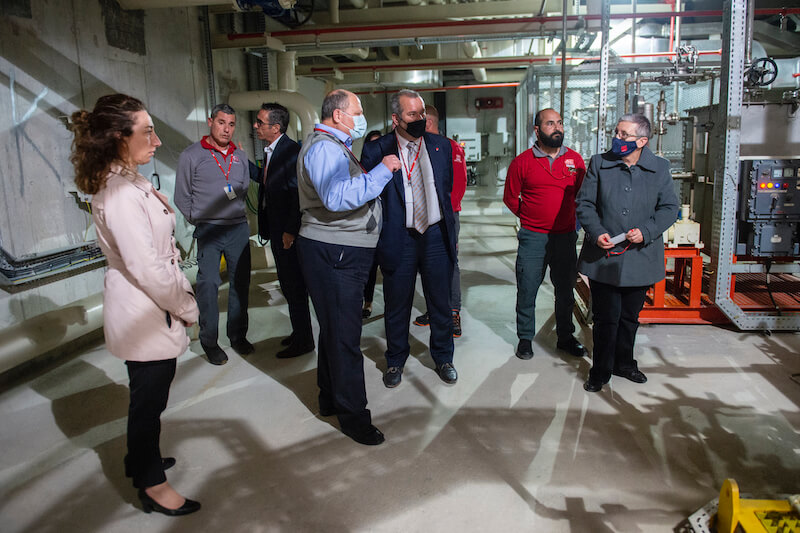 At the same time, a nitrogen system was built to fill the empty space above the tanks with inert gas to increase safety.
The plant is protected by a new fire suppression system with a water reservoir large enough to last up to four hours – twice the minimum NFPA standard requirement.