In the last few days a collective agreement was signed between teva (Actavis Ltd.) and the GWU. Teva is a pharmaceutical company in Malta. It has been providing medicines to patients around the world to improve their lives for over a hundred years. Teva employs a significant number of people.
The collective agreement signed is for a period of four years and will improve the salary structure, benefits and conditions of employees. The goal of the collective agreement is to create a more positive and safe work environment, keep employees motivated and lead them to greater productivity.
The secretary of the GWU – Chemical and Energy Section, Rita Dimech, who has worked tirelessly with the workers' representatives and the management of a Teva to bring this collective agreement to a conclusion. Rita explained that even during the difficult time of the pandemic, it was possible to achieve good working conditions for the employees. On behalf of the GWU, Rita Dimech, section secretary, was present at the signing of the agreement. Also present were Noella Agius, Joseph Mintoff, Sara Scicluna, Joanne Seychell and Marjon Sultana, who are Shop Stewards in the same company.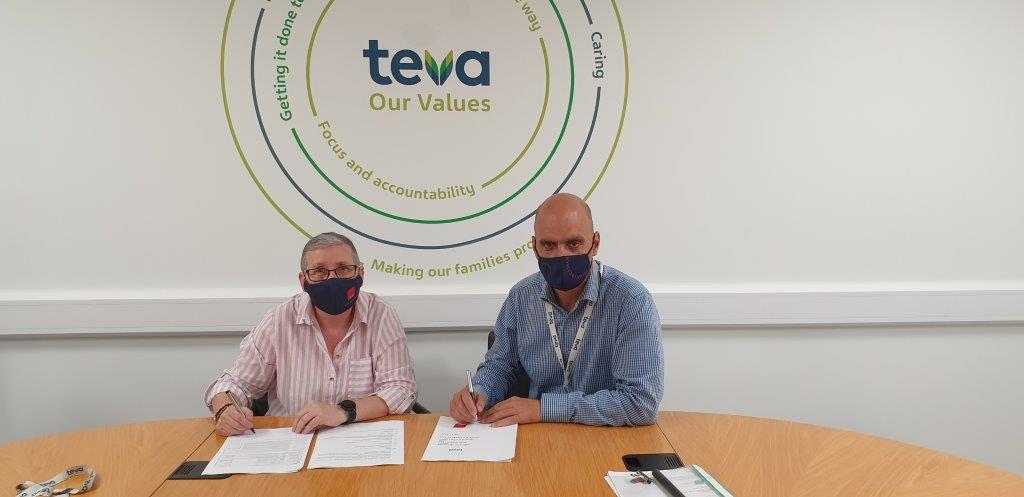 On behalf of the company, Managing Director Patrick Cachia was present and stated that it was very gratifying that the conditions of the workers in the company are being developed and the employees can benefit from it. He added that this will lead to an improvement in the relationship between employees and management. Also present were Jonathan Gafa from the Finance Department of Tua and HR Joseph Camilleri.